Building
2 Min.
How to use the paragraph block
Learn everything you need to know to use the paragraph block in your forms.
---
When to use
Use the paragraph block to show a static block of text without any input controls for your respondents.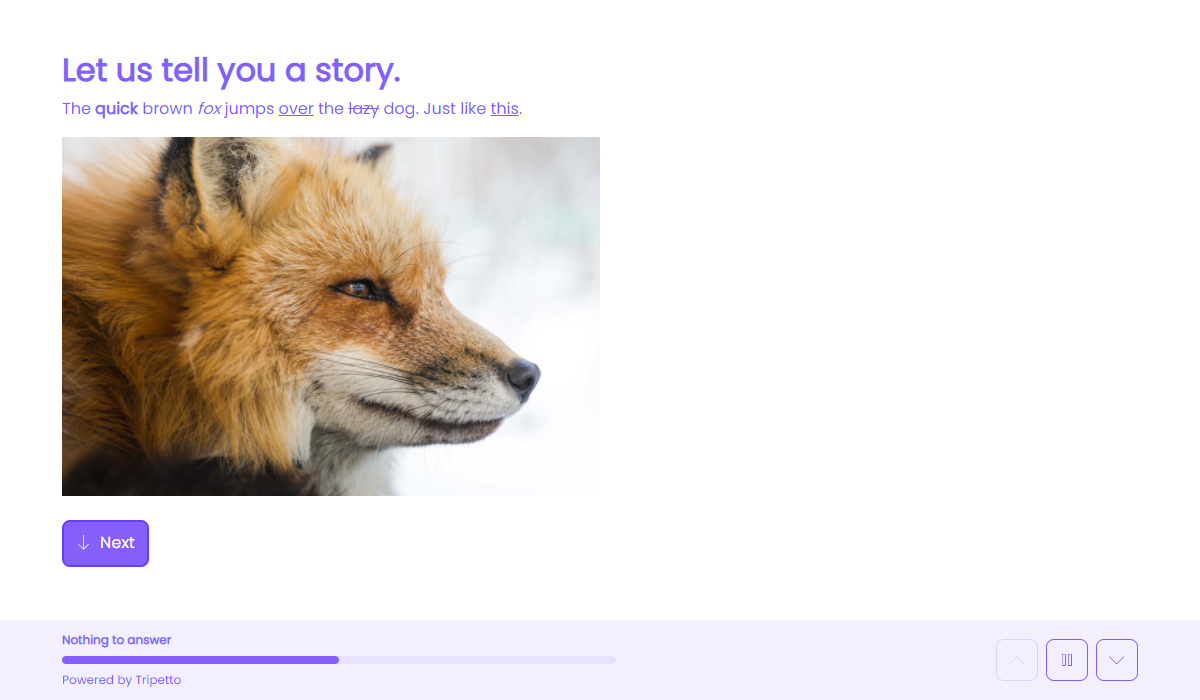 ---
How to use
Add a new block to your form and then select the question type Paragraph. You can now customize this block to your needs with the following features.
Basic features
Each question block has basic features to present the block the way you need, for example Name, Description and Help text.
More information about these basic features can be found in the help article about our form builder.
Additional features
On top of those basic features, the paragraph block has the following advanced options: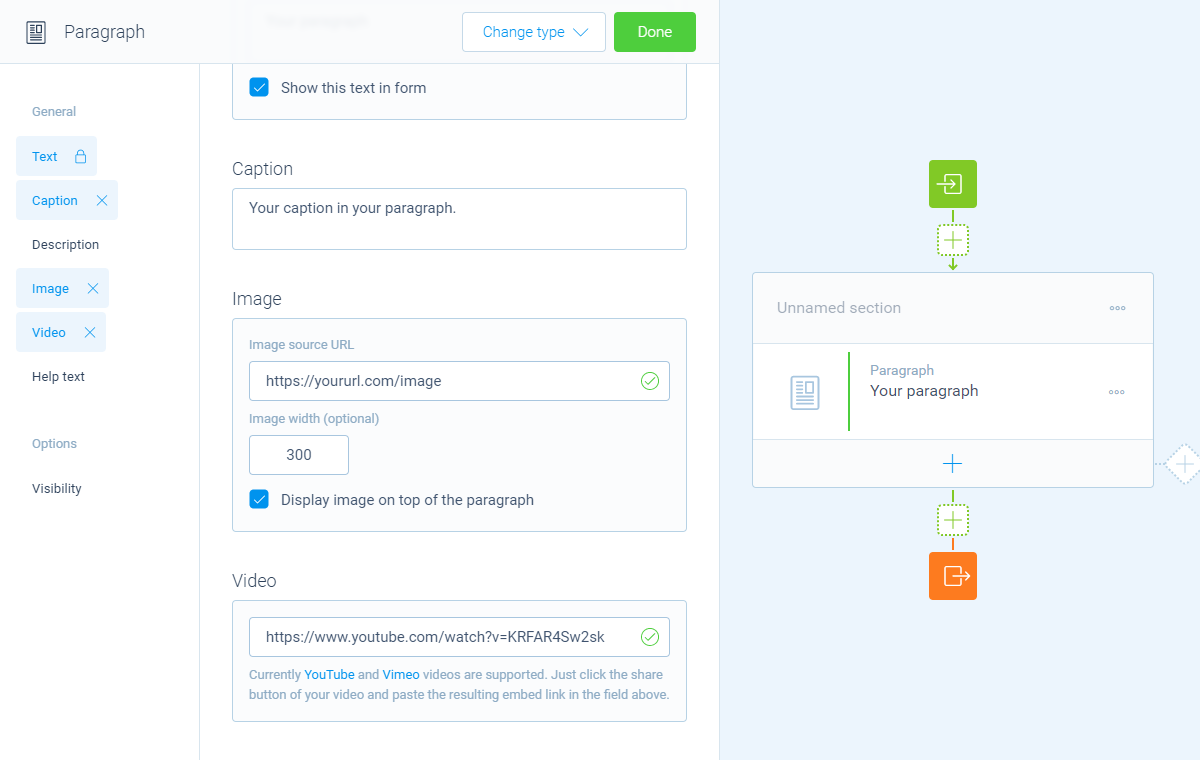 ---
Discover our form blocks
How to use the...