Building
3 Min.
How to use the paragraph block
Learn everything you need to know to use the paragraph block in your forms.
---
When to use
Use the paragraph block to show a static block of text without any input controls for your respondents.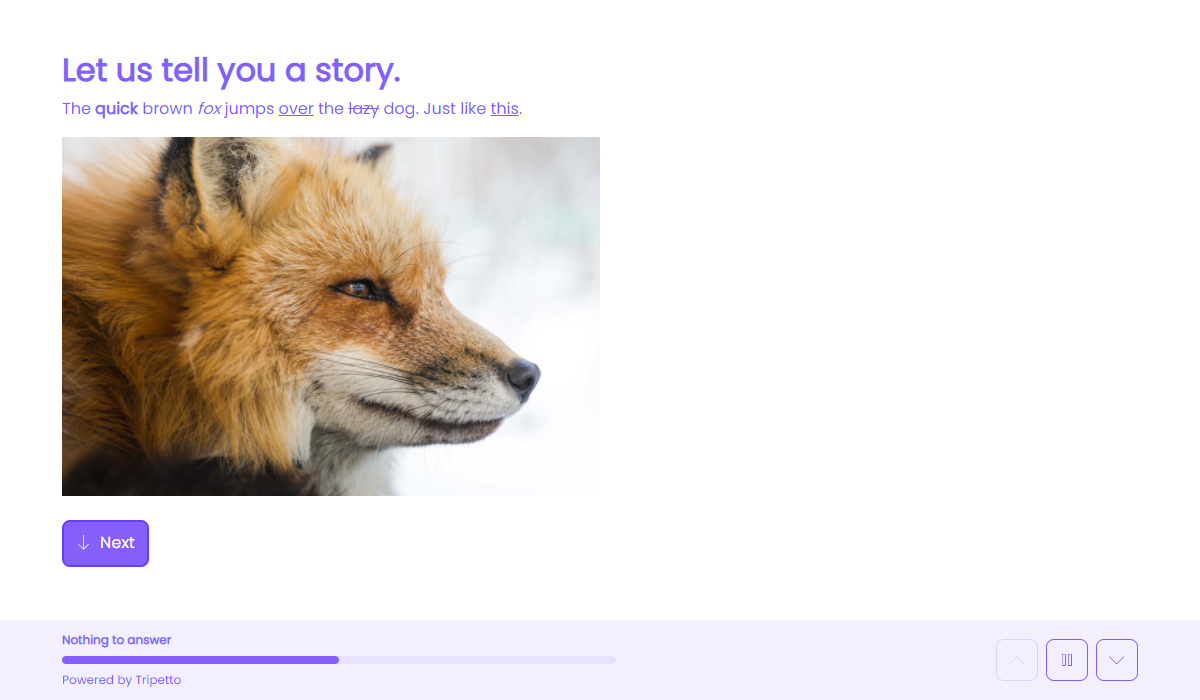 ---
How to use
Add a new block to your form and then select the question type Paragraph. You can now customize this block to your needs with the following features:
General
Text
Use the Text feature for the name/title of this block.
Caption
Use the Caption feature to add an extra caption to this block.
Description
Enable the Description feature to add a description to this block.
Help text
Enable the Help text feature to add a help text to this block.
Options
Visibility
By default this block is visible in your form. Enable the Visibility feature to hide it for your respondents.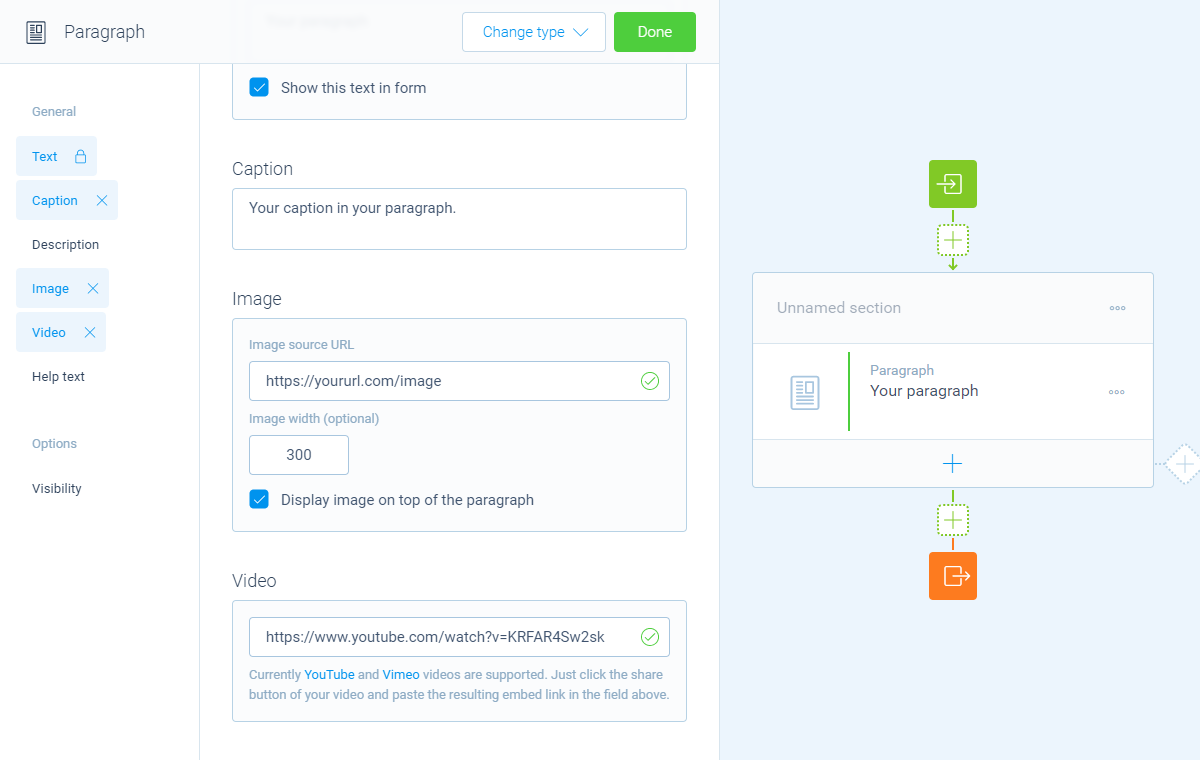 ---
Discover our form blocks
How to use the...