Sharing
1 Min.
1 Min.
How to share a link to your form in your WordPress site
When your form structure is ready, you can use the shareable link to share your form/survey on social media, via email, or whatever way you want to reach your potential respondents.
---
Get the shareable link
At the top menu bar of the form builder click Share. The Share pane will show up on the right side of the form builder.
Over there you see the first method Shareable link and you will see the URL of the shareable link. You can open the link immediately for yourself, or copy the URL to your clipboard to paste it somewhere else.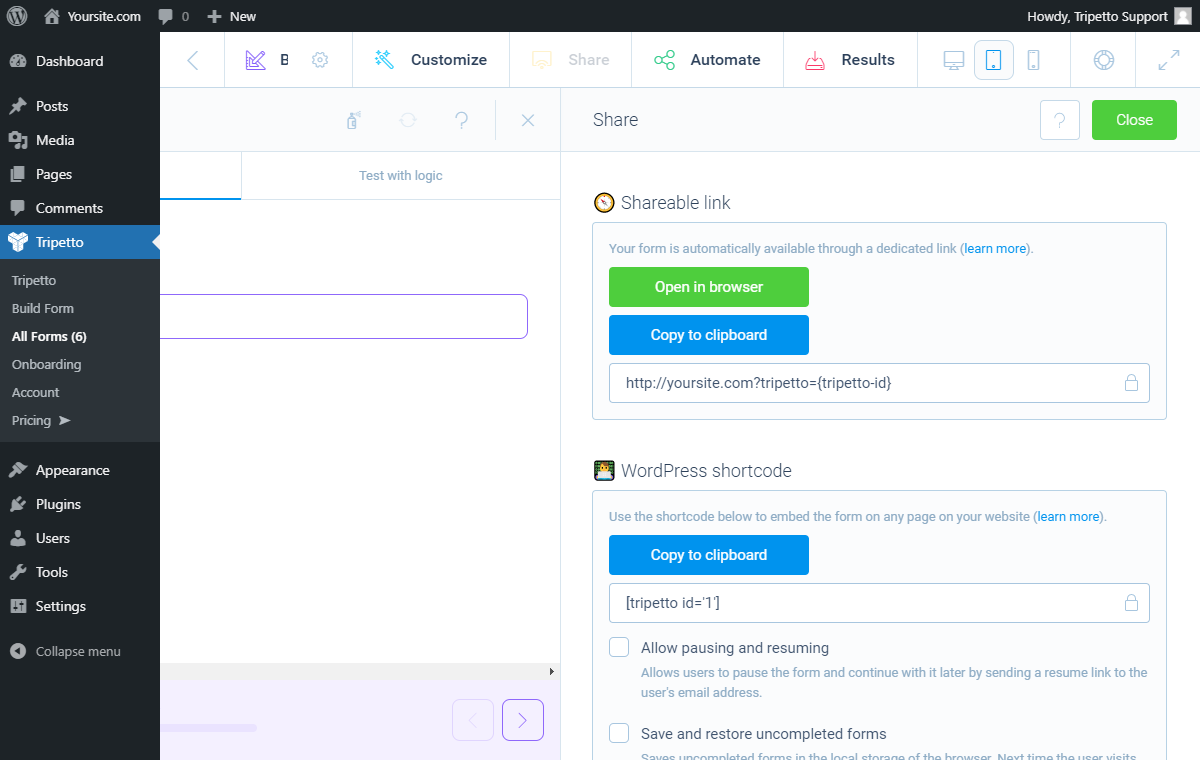 Pause and resume
Tripetto offers a pause and resume functionality, so your respondents can continue filling out your form later on.
In the shareable link this function is always enabled and can not be disabled.
---
Data control in the WordPress plugin
Both the form and collected data are hosted and stored in your own WordPress instance. Not a single connection related to Tripetto is ever made with an external host other than yours. It's all in your own instance, under your control.