Sharing
1 Min.
1 Min.
How to share a link to your form from the studio
When your form structure is ready, you can use the shareable link to share your form/survey on social media, via email, or whatever way you want to reach your potential respondents.
---
Get the shareable link
At the top menu bar of the form builder click Share. The Share pane will show up on the right side of the form builder.
Over there choose for method Share a link and you will see the URL of the shareable link. You can open the link immediately for yourself, or copy the URL to your clipboard to paste it somewhere else.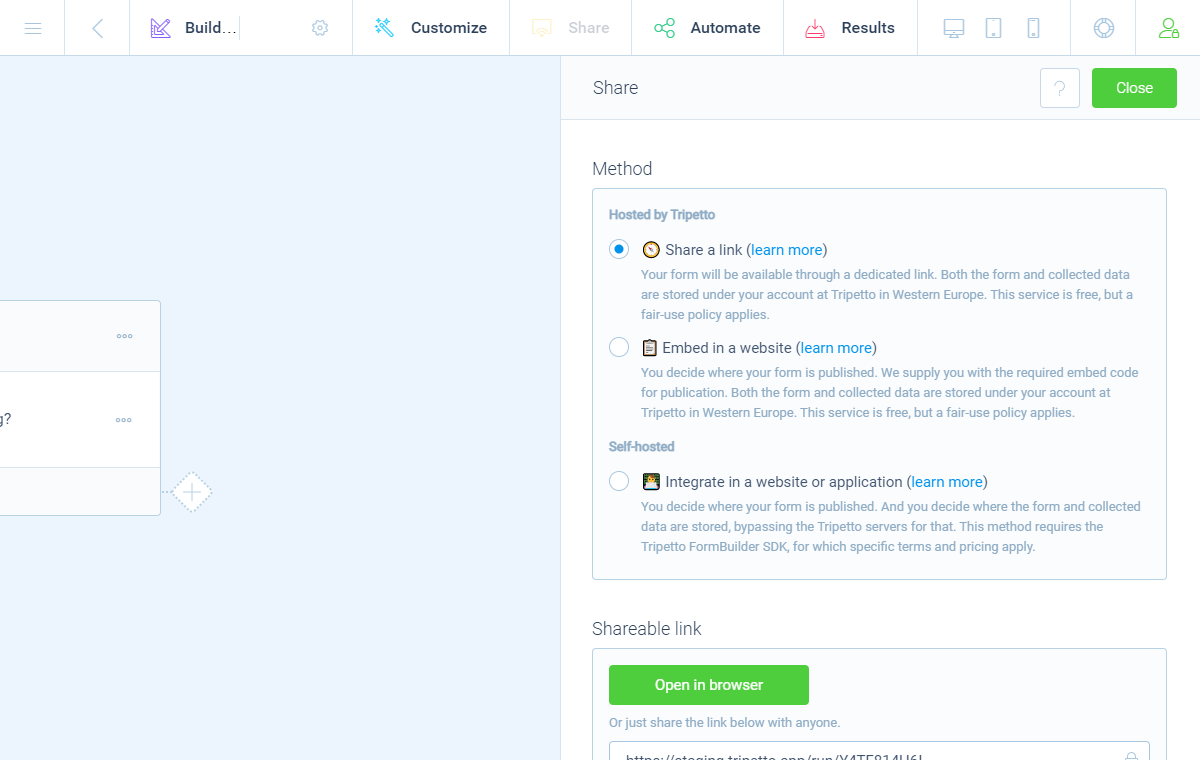 Optimize your sharing preview
You can optimize your form for better sharing it across the web by adding a title, description and keywords to it. That information will be used inside previews when you share the link to your form. Please have a look at this article about optimizing your shareable link.
Pause and resume
Tripetto offers a pause and resume functionality, so your respondents can continue filling out your form later on.
In the shareable link this function is always enabled and can not be disabled.
---
Data control in the studio
Both the form and collected data are stored under your account at Tripetto in Western Europe.
If you want to take full control over your data, you should consider embedding your form. Have a look at this article about taking control over your data from embedded forms.