Product
3 Min.
Introducing picture choice and scale blocks
We are happy to announce two brand new question blocks, namely the picture choice block and the scale block. Plus a handy new feature in the rating block.
All available in the studio at tripetto.app and the WordPress plugin for our WordPressers.
---
NEW! The picture choice block
One of the most requested features was the possibility to use images as answer options. We now fully support that with the introduction of the new Picture choice block. The usage of the picture choice block really lights up your forms and surveys. Making it even more fun and easy to fill out by your respondents.
You can use images or directly insert any emoji inside each option. And picture choice questions are usable for single and multiple selection questions!
Of course the picture choice block also is fully customizable with styling and translations, so it fits perfectly inside your forms.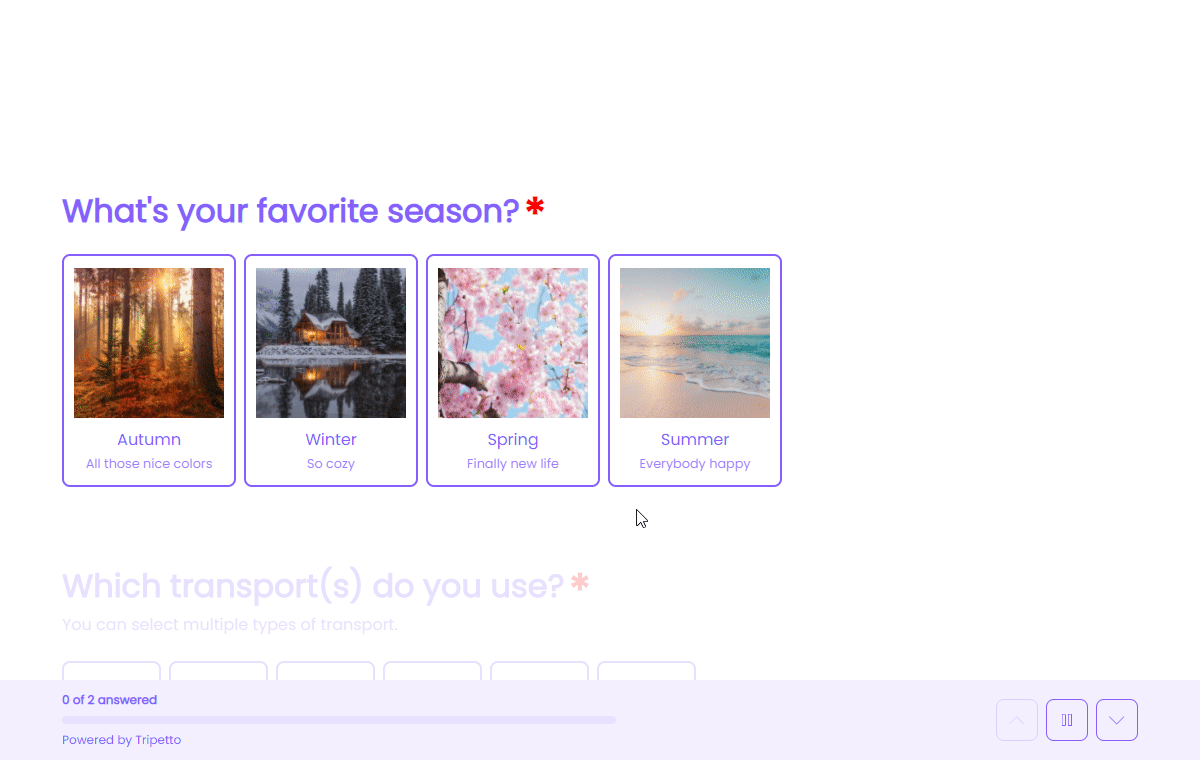 NEW! The scale block
Another important block that we release now is the Scale block. This enables your respondents to select a value from a certain scale you give them (ideal for Likert scale surveys).
That scale can be a numeric scale. Ideal for a Net Promoter Score question from 0 to 10, but you can even use it to collect negative values like between -5 and +5.
But the scale can also be a text scale, for example from Very bad to Very good with some options in between.
And again, the scale block of course is fully customizable with styling and translations.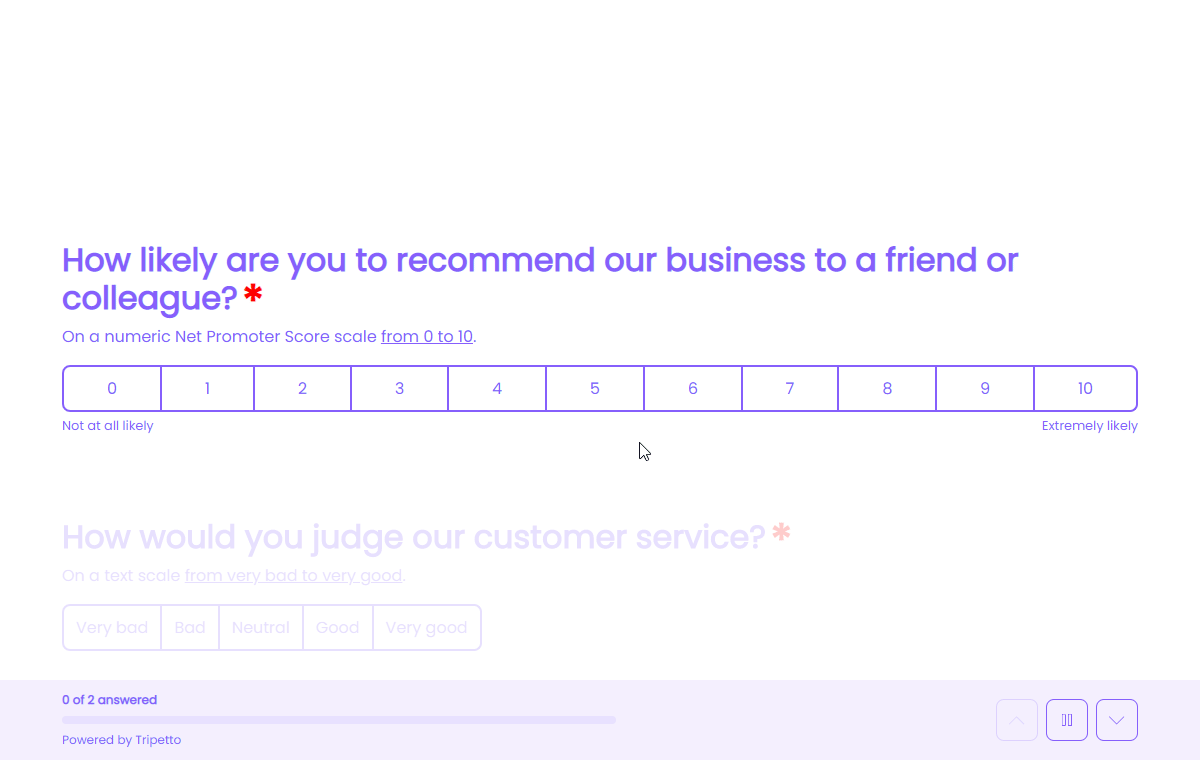 IMPROVED! The rating block
We already had the Rating block, but that was limited to a star shape. We now added more shapes to choose from, so you can now present your rating in stars, hearts, thumbs, or persons. Just choose which shape suits your question the best.
You miss any shape? Please let us know and we will see if we can add that, too.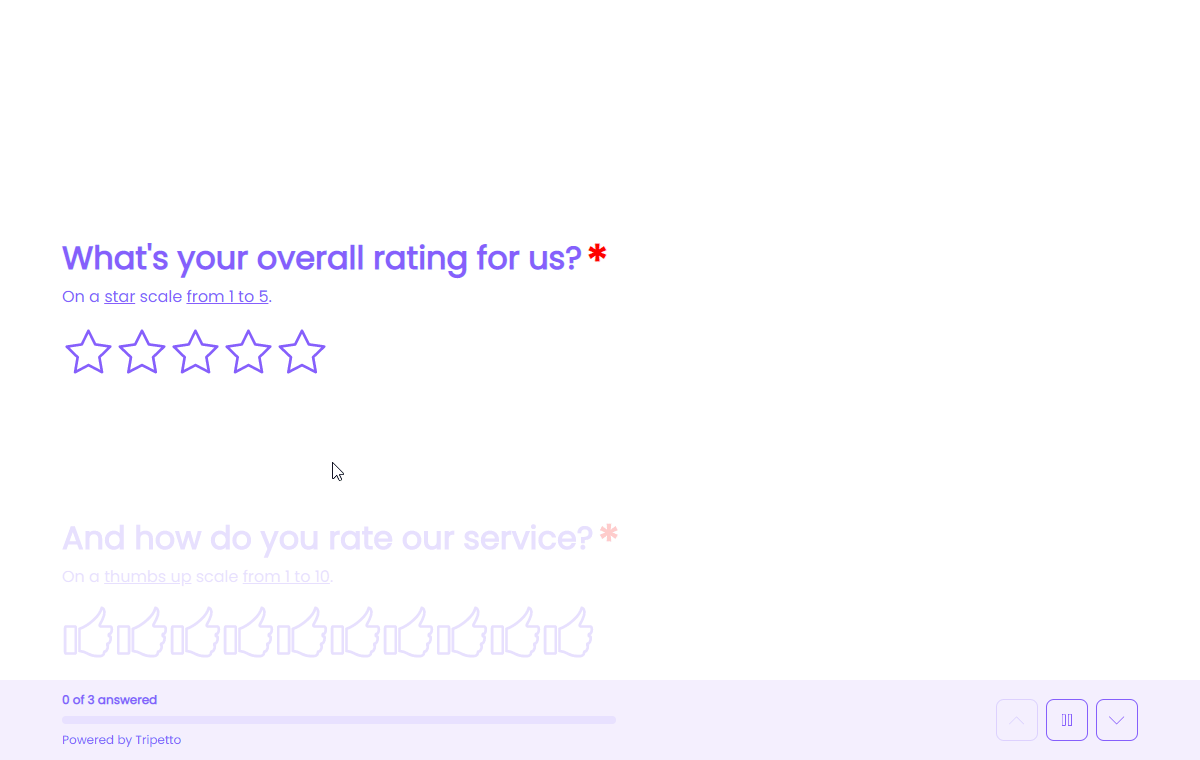 ---
Now available everywhere
All the above is now available across all our platforms, so for the studio at tripetto.app and the WordPress plugin for our WordPress friends.
And along these new blocks we did numerous smaller and bigger improvements over the last few weeks. You can see all our updates in our changelog.
What's next?
At the top of our roadmap is now the Calculator block. We promise this will be a very flexible and powerful block to perform all kinds of calculations inside your forms. The calculator is under development as we speak and we do our best to introduce it as soon as possible. So please stay tuned!