Basics
1 Min.
How to set a password for your account in the studio
You can set a password to your studio account, so you can use that to quickly login the next time.
---
About studio password
Easiest way to login to your account is with the email login, but it's also possible to set a password to your account. This is especially handy when you have multiple studio accounts that you regularly switch between.
---
Set your studio password
To set a studio password, you first need to be logged in. If you're not logged in, you have to use the email login one more time for now.
Once you're logged in, click the icon at the top right corner of the studioClick Account. The Account pane will show up on the right side of the form builder.
In there, you can now go to Change password. Simply enter the password you'd like to set it to and confirm that password by entering it once more. Now click Update password and that's it!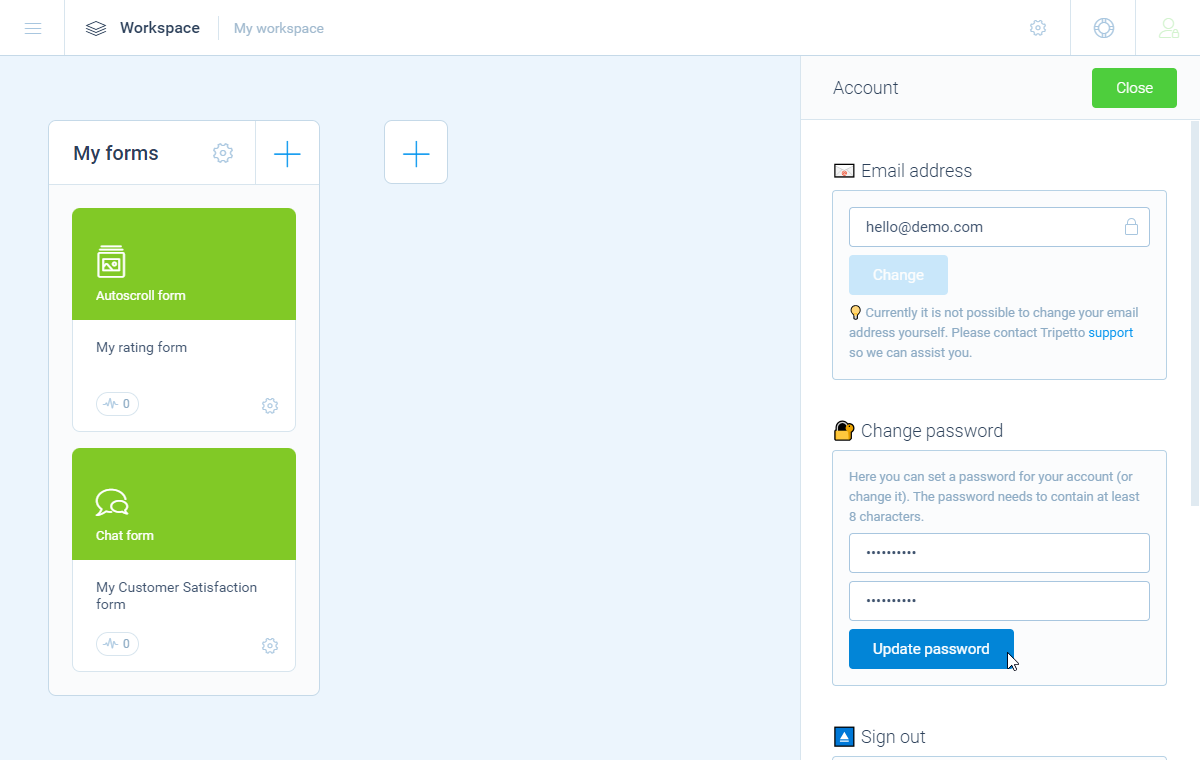 ---
Login with studio password
Next time you want to login to your studio account, you can now select Login with password in the Login pane and enter your password to login directly, without the need of the email login.