Run methods
At the top menu bar of the form builder click Share. The Share pane will show up on the right side of the form builder.
Over there you can choose between two methods to run your forms:
Select Share a link to receive a shareable tripetto.app link to your form. You can just share that link with your audience and collect your data. Collected data will be stored at Tripetto. See this article for more information on the shareable link.
Select Embed in a website or application to receive an embed code that you can use to show your form in a website or application. By default the collected data is stored at Tripetto, but you can take controle over your data. See this article for more information on embedding.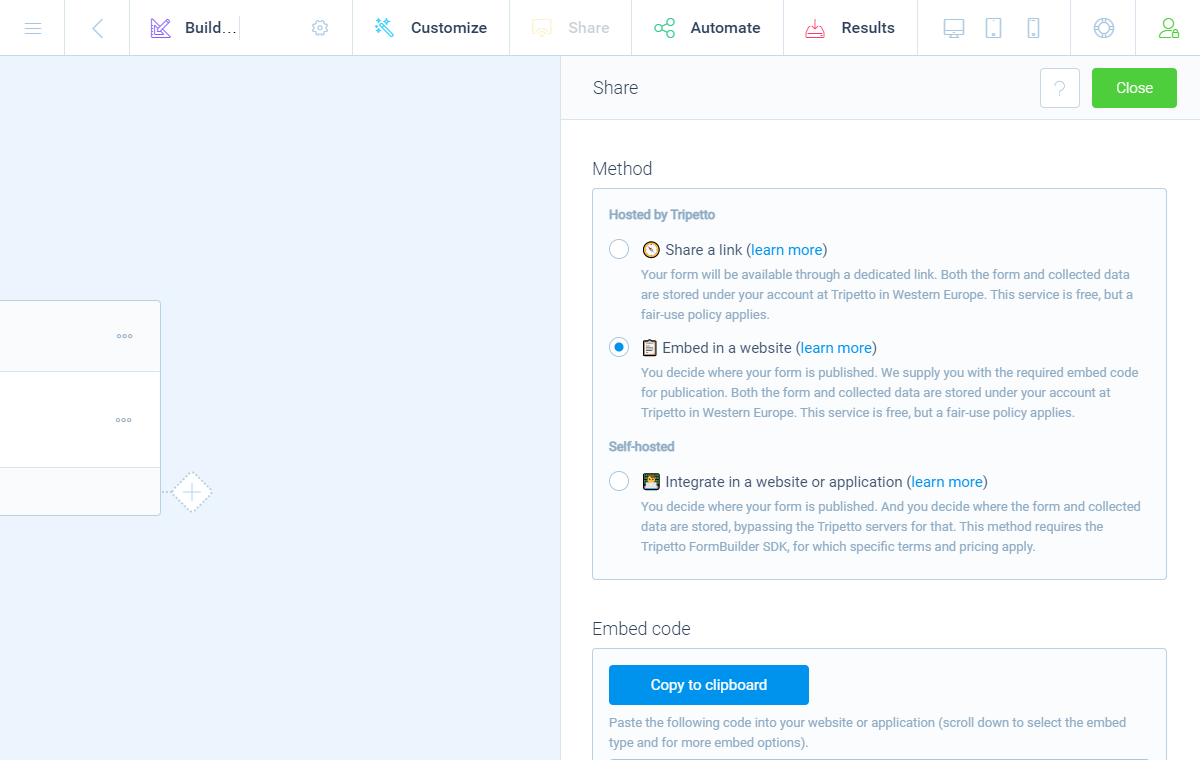 Take control over your data
By using the embed code, you can also have full control over the data of your form. That way you can for example use the benefits of the Tripetto platform, but save the collected data only to your own back office, without it ever being saved to the Tripetto infrastructure. This can be very important with regards to privacy legislation, like GDPR.
Please have a look at this specific article for more information on full data control from your embedded forms.