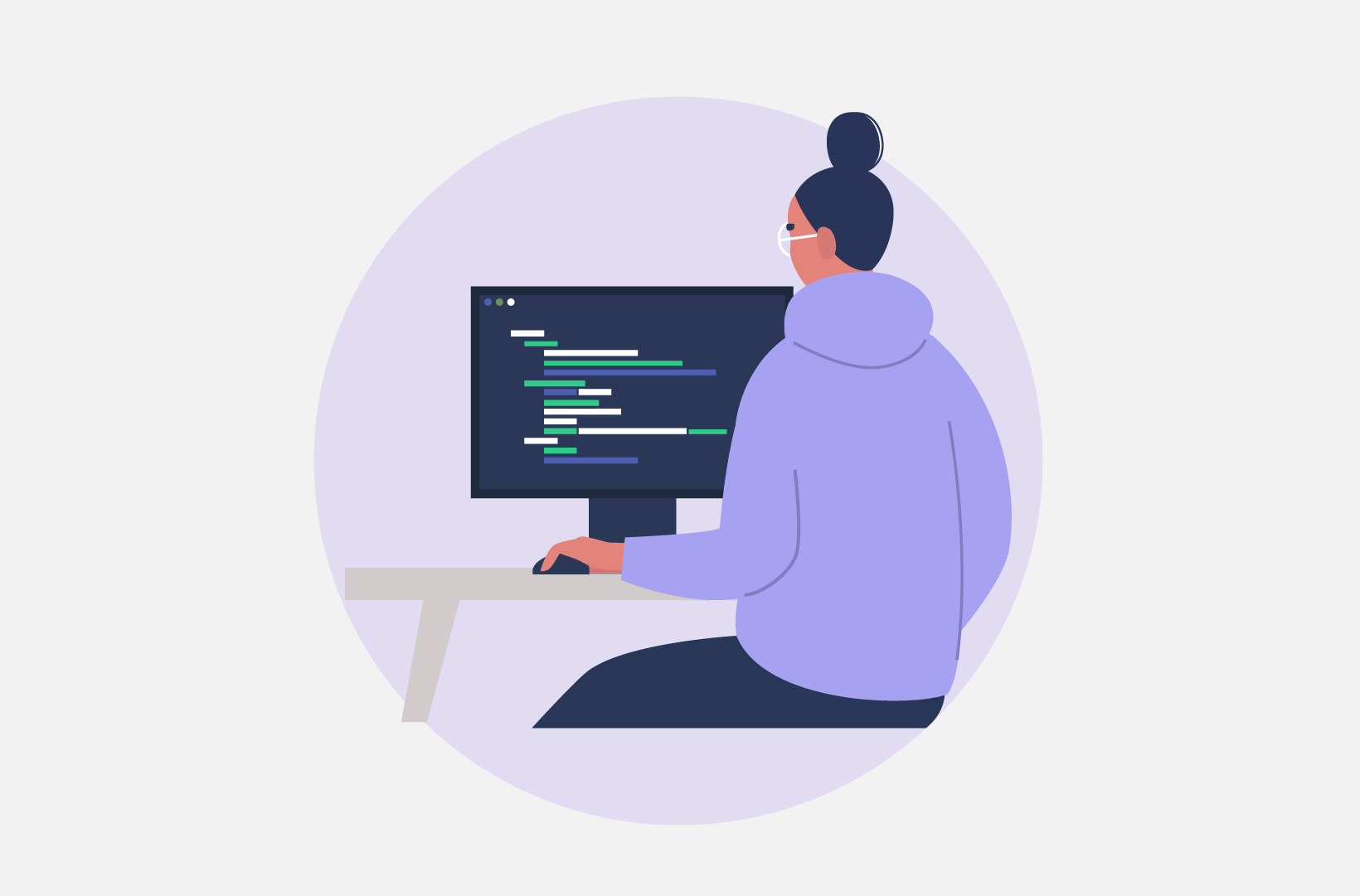 Background story
7 Min.
WordPress and WooCommerce Automation Tips
WordPress is one of the world's most popular web creation platforms. But did you know you can automate most tasks within it? Here's how to do it.
---
Do you want to save time while managing your WordPress and WooCommerce website? Did you know there are several things you can easily automate in your installation?
WordPress is one of the most popular content management systems (CMS) out there. In fact, according to W3 Techs, the platform is used to power over 43% of the web! The reasons are varied; WordPress is easy to use and has an almost endless offer of plugins and extensions. However, it can be a little challenging to manage.
In this article, we are going to show you how you can manage your WordPress website better by using automation, with plugin recommendations, tools to use and other tips.
---
Why Should you Automate your WordPress Website?
Automating your WordPress and WooCommerce website can help you save significant time and money because you can plan and perform repetitive tasks without any tiring manual intervention. For example, you can let the system take care of your marketing campaigns, fundraising campaigns, customer support, inventory management, and much more.
---
How do you Automate your WordPress Website?
There are many ways in which you can automate your WordPress site. For instance, you can use plugins or an automation tool like Zapier. So, let's explore these options and why they can be such a great idea to optimize how you use the platform.
Using Zapier
Zapier is a tool that connects different apps to communicate with each other automatically and without you needing to write any code.
Here's how it works: You can use Zapier to create "Zaps," or automated tasks triggered based on events from any connected app. For example, when someone signs up for your newsletter, Zapier can send them a welcome email using Mailchimp. Or, when someone purchases something from your store, the tool can notify them via Slack. And when someone leaves a comment on one of your blog posts, the system can automatically add them to a Google Sheets spreadsheet so you can keep close track of what people are saying about your products and services.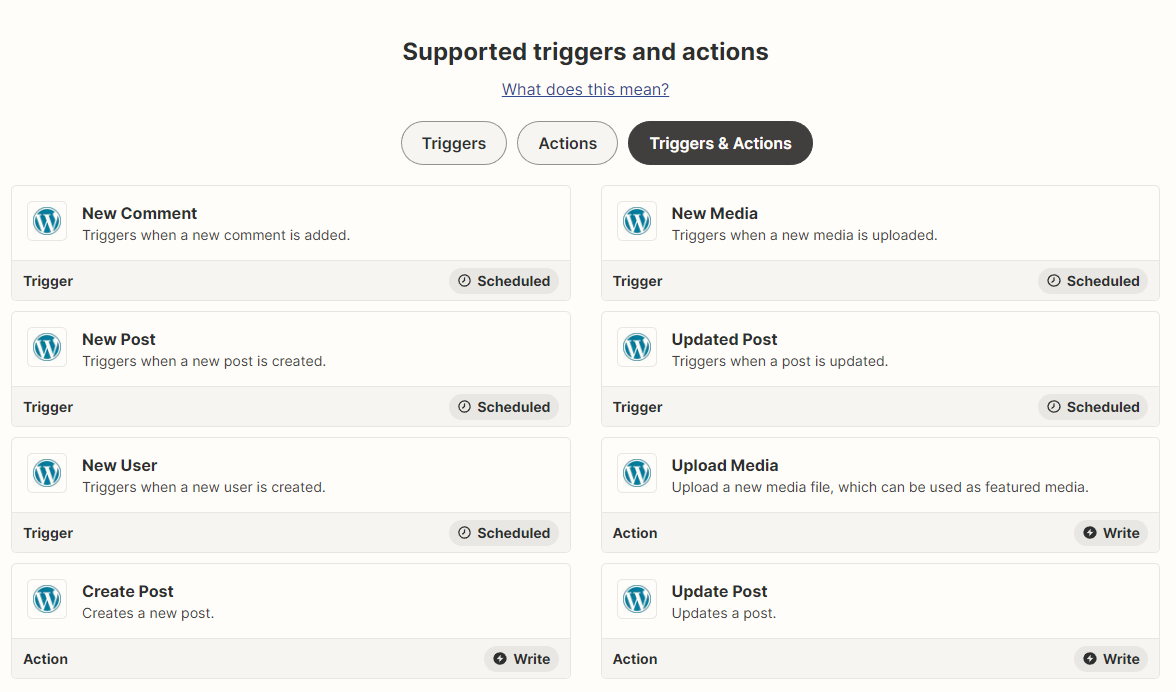 What Can You Do With Zapier?
Let's take a look at some other examples showing how you can use Zapier to automate your most frequently used tasks on your WP site.
Notifications: Zapier has some excellent notification automation options. For example, you can set up email notifications every time you receive a new comment on your posts or pages. Or you can automatically turn those emails Zapier sends you into tasks and show them in a tool like Trello! Combining Zaps with integrated tools can give you the widest range of automation possibilities.
Product management: With Zapier, you can automatically add your new WooCommerce products to a Google Sheets spreadsheet (the Zap will collect new posts or products and add them to a new row in the file). Every time you create a new offering, the sheet can be updated so you will always be up to date with what your site is selling.
Share to social media: Another widespread use of Zapier with WordPress is the ability to to share your new posts on social media automatically. You can set up the tool to connect with Facebook, Twitter, Pinterest, LinkedIn, Instagram, and many more.
Add users to CRM: Every time a user registers on your site, you can add them to your CRM of choice automatically, too. Zapier supports many CMR tools like Hubspot, WP ERP, UpiCRM, and vCita CRM.
Automatic backups: If you own a website or eCommerce store, you know backups are an essential part of your business. With Zapier, you can make copies of your posts, pages, plugins, and more and send them to cloud storage, such as Google Drive or Dropbox.
Zapier Integrations
Zapier integrates directly with WordPress and also supports many popular WordPress plugins, including WooCommerce and Tripetto itself. In fact, the platform can integrate with over 5,000 apps and pair with Mailchimp, Airtable, Formatter, Twitter, Google Sheets, Facebook Pages, and countless others.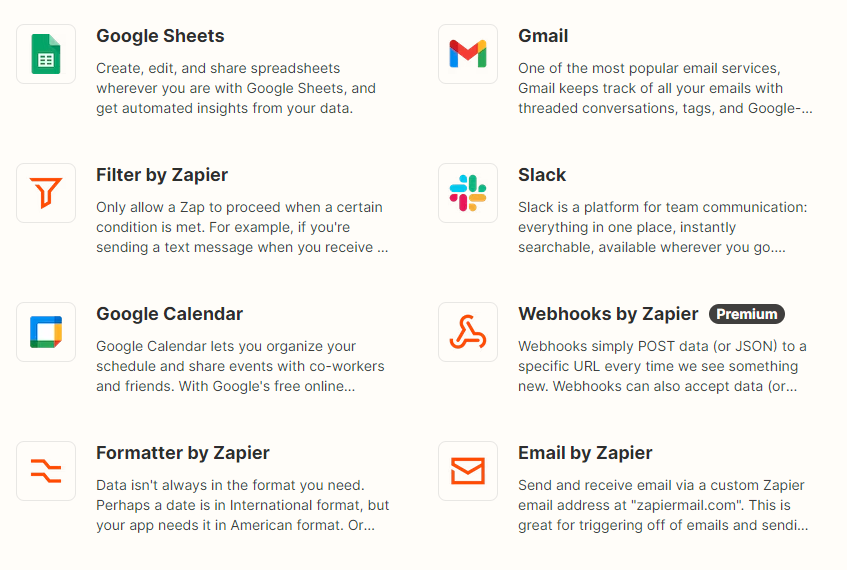 Installing Zapier
You can use Zapier to automate many everyday tasks for your website. But let's first go through the steps to get Zapier working with your WordPress installation. The whole process is rather easy:
The first thing you will need to do is download the Zapier WordPress plugin. You can do this from the Plugins menu in WordPress or directly from the company's website.
Create a new user account for Zapier. Although this is an optional step, it's always a good idea to have one, so you can access more advanced functionality and invite others to your team! To do it, just to Users > Invite New and click on "Invite +".
Connect WordPress to Zapier by entering your website base URL, username, and password. Then, click on Continue.
That's it! You now have Zapier on your WordPress site.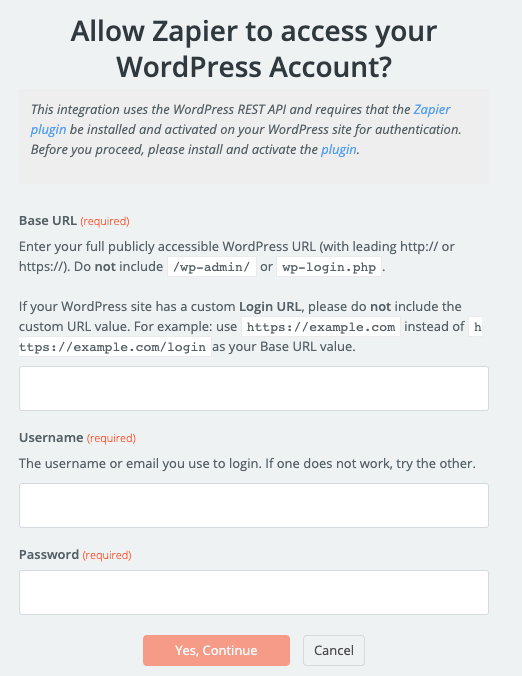 Tips for Using Zapier
Next, we will look at some important tips and tricks for using Zapier with WordPress and WooCommerce.
The most important thing to keep in mind is that Zapier uses Zaps or triggers to determine which site processes you will automate. Many users don't actually know that you are not limited to a single action per trigger. In fact, you can make several things happen at the same time without any issues (for example, if your trigger is creating a new product, you can set up actions to send you a notification, add the product to a spreadsheet, and email your subscribers letting them know you are offering a discount!)
Our second piece of advice is: Test everything before you go live! It's critical to ensure your implementation is working correctly to avoid any hiccups during the automation process. If something doesn't feel right, delete your Zap and start again. Better safe than sorry!
---
General WordPress and WooCommerce Automation Tips
We've gone through some tips for using Zapier more effectively, but there are many other ways to automate many of your WordPress and WooCommerce tasks. These tips apply equally well to both WordPress sites and WooCommerce stores, so let's take a look!
Plugin and Tool Compatibility
You should always make sure that all the tools and plugins you are using for your site or shop are compatible with each other. You want to avoid any conflicts when they connect with other tools or with WordPress itself.
Hosting
A reliable hosting provider is essential to keeping your site online and healthy, but it can also play an important role in facilitating automation. Make sure that your server has enough bandwidth and storage space for your website traffic and that it supports the plugins and tools that you want to use on your site.
Analytics
It's always a great idea to use tools like Google Analytics and Google Search Console to understand what your customers are looking for on your website. These tools can also discover the keywords they are using while searching for products and services. This will help you come up with better marketing campaigns and improve conversions for your site.
Multiple Currencies
If you have customers in different countries, you will want to automate currency conversions with WooCommerce, so buyers get their local prices when they shop for products. This is quite easy to automate through your WooCommerce settings.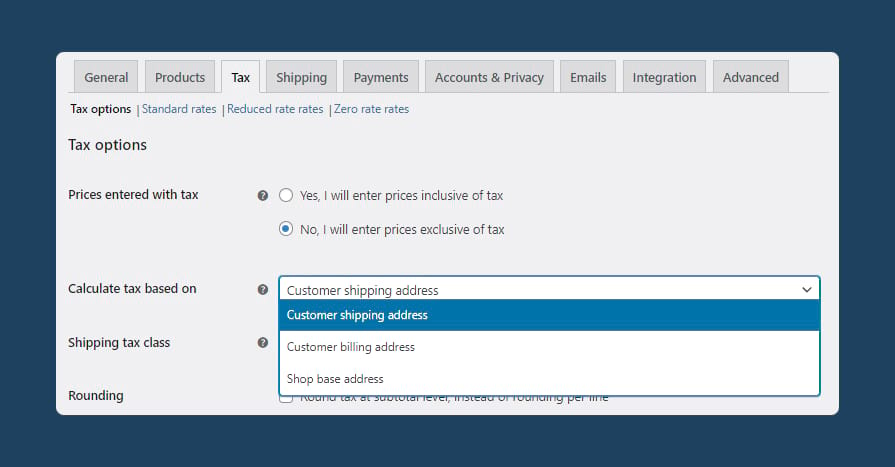 Automating Processes
There are several tools you can use to automate your eCommece processes. Within WooCommerce, this could include shipping a product when an order is placed or printing a packing slip so the warehouse can send it quickly. These things and more can have a great impact on your daily business operations and help you focus less on management and more on growing your store.
Keep Everything Updated
It's essential to ensure that all the tools and plugins you use for your site are regularly updated. If you don't check for new versions, you risk leaving the door open to security vulnerabilities that hackers could exploit. Always check you have the latest versions of WordPress, WooCommerce, and all your plugins and themes.
---
Conclusion
WordPress and WooCommerce are two of the most popular tools for promoting and selling products online. If you have experience using them, you must have noticed some tasks can quickly get quite repetitive and, let's face it, simply dull. However, automating these processes is much easier than you might think.
By combining WordPress with Zapier, you can access an entirely new range of features that can make running your digital store much more manageable. As we covered, Zapier can allow you to automate most things you already do on a daily basis, such as filing in spreadsheets, checking inventory, and sending emails - but also create triggers and actions for many others you might have been avoiding because they can be incredibly time-consuming! So, what are you waiting for? Start automating your WordPress and WooCommerce website today!