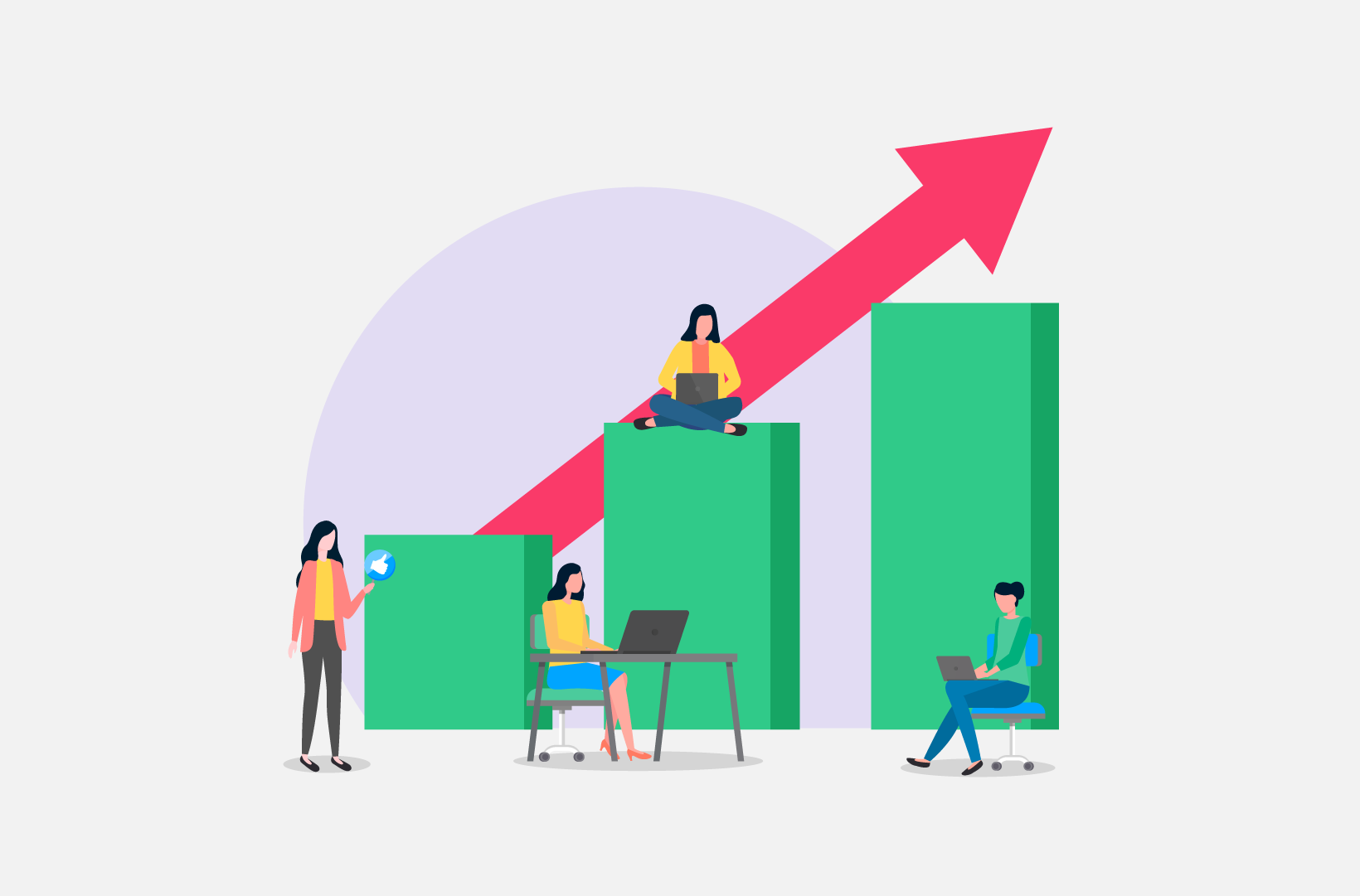 Tips & tricks
8 Min.
How to Power Up Your WooCommerce Store
This article covers the most important things you need to focus on to ensure your WooCommerce store performs well in the long term.
---
Are you looking to launch an online store? Have you already decided on a WooCommerce shop but are unsure how to power up your site? One of the most important things to keep in mind for your eCommerce site to perform well in the long term is to set things up correctly from the get-go. Choosing the right tools for your site can greatly impact your business' success. It takes you a long time to come up with the best business ideas which can be profitable, so making sure that your execution is perfect is critical to success.
Each part of your WooCommerce website should be carefully curated and tested to work correctly. If your presence is primarily digital, you cannot be around to help people 1:1 as they browse your website. This is why you should always make it really easy for them to find and purchase things and ensure they can get in contact with you quickly.
Combining WordPress and WooCommerce is a fantastic way to create a solid, easy-to-use eCommerce website that can also grow. There are many tools you want to look into, the absolute best of which will help ensure your setup is world-class and can scale reliably.
This article will recommend the most important tools eCommerce site owners need to power up their WooCommerce store's performance.
Getting the Basics of WooCommerce Right
Before we dive into the top tips to power up your eCommerce customer experience, we must make sure that your technical setup is right.
The first thing you should do is define the type of hosting you will use. Choosing the right host for your website is really important: a good one can significantly (and positively!) impact a store's performance. The right host will also help make sure you have these set up well out of the box:
Speed: Sites that load in 2 seconds or less are proven to give the best results. In fact, mobile sites that fully loaded in two seconds or less had a 15% higher conversion rate than the average mobile site. Your choice of host is one of the essential drivers impacting your eCommerce store's loading speed.
Security: A good host will make sure you are adequately protected against spam traffic and bad actors such as hackers and DDoS (Distributed Denial of Service) attacks - which can bring your website down and make it completely inaccessible.
Uptime: The best hosts can also make sure your website is available at all times, with no risk of it going down and users becoming unable to visit your shop.
There are many great options for hosting your eCommerce site, so choosing the one that is right for your project is important. WooCommerce itself recommends a number of hosts it knows are optimized well for this type of website. If you are not sure which hosting provider offers the best quality, you can go through the list and find one that fits your budget; that should be an excellent place to start.
After you have picked a host, it's time to install WordPress and WooCommerce. If you picked a provider from the list, you will be able to quickly set the platform up directly from your dashboard. You can then look for WooCommerce on your Plugins screen.
The Importance of Great Customer Experience
Once you've got everything up and running, it's time to look at how you can improve the default WooCommerce experience to make it better. WooCommerce is extremely powerful out of the box, but there are a few tweaks that have been proven to increase performance across a multitude of sites.
Abandonment Rate and Checkout Page
One of the most common issues eCommerce websites face is a high abandonment rate. This means that a large number of people who place items in their cart never end up checking out.
Driving this abandonment rate down is critical to improving any eCommerce site. The best way to do this is usually to focus on optimizing your checkout experience to make sure people can make purchases easily and at speed. A good option for improving your checkout page is to customize WooCommerce's checkout fields so you can have the most highly-optimized journey possible.
Calculators
Of course, providing a good checkout experience is critical, but how you should first make sure users get that far! So, something worth looking at is the journey before checkout.
If you offer products that are sold in specific configurations (or that are, for example, orderable according to custom needs), visitors may need help understanding exactly how the groupings work. An excellent way of supporting them with this is using a good calculator form to remove the confusion they might otherwise experience. A calculator can also help visitors estimate precisely which kind of product they need, how many of them they should order, and how much it will all cost.
URL Structure
Your exact URL structure (the path to a page in your eCommerce shop) is very important. There are a number of reasons why you would want to make sure your site's addresses are well-configured. For example, if you are migrating from another website system, you should always ensure you match your old URLs and don't miss returning visitors.
Another advantage of creating custom URLs is user-friendliness. By default, WooCommerce sets up URLs for all your products that, while working well, are not particularly easy to read. They are simply too long or use product codes instead of their names. Shorter URLs are easier to access, easy to read, and, above all, much more effortless to share.
The best way of making sure this is set up really well is to configure your permalinks (i.e. your specific links to each page on your eCommerce store) to be user-friendly and short.
Setting Up Your Internal Workflows
A great customer experience is not something that only applies to your website. Once owners have optimized their stores' checkout to make sure they're getting more sales, they also need to guarantee the site is set up to support a world-class level of service and delivery. The ultimate goal is to keep your customers coming back for more orders.
This is why it's critical to make sure your eCommerce site helps internal workflows so you can deliver your products perfectly and efficiently as soon as an order arrives. The top areas to focus on here are:
Shipping: If your store is selling physical products, getting them over to customers fast, safely, and efficiently is a huge part of the experience. This process is also one of the most complex things to organize, but WooCommerce helps make this easy. Carefully plan ahead on how you want to tackle shipping, including your rates, shipping dates, and packaging, and make sure you have a straightforward setup for every single new product you launch before you do. You should also always consider shipping rates, parcel sizes, weights, and locations where you will be shipping.
Printing: You will also need paperwork, whether you want it or not, to make sure you have the correct shipping slips for your couriers, the proper packaging instructions for your warehouses or storage facilities, or simply to ensure you include physical receipts with your shipped parcels. This process can take up a lot of effort and time. Luckily, there are easy ways WooCommerce can be set up to print orders to streamline everything and keep the process highly efficient, using your website as a single basis for everything and making sure you don't get lost in the paperwork.
Getting Feedback From Your Customers
Lastly, the most important thing when running any kind of business is to always be open to improving and learning from all mistakes and listening to your customers very carefully. Your users can give you ideas on which areas you can focus on to boost your business.
One of the best ways of doing this is to have a feedback system for your user. A good feedback form set up in the right areas on your website can help you gather helpful tips on areas you can improve on, directly from your customers. Enabling customer feedback is important as it also allows customers to feel empowered and confident in their decision making, encouraging them to come back and purchase more.
Maintaining regular contact with your customers is also an important part of running an eCommerce site. Feedback is helpful, but getting a snapshot of how your customers feel about your brand and products will also help you understand whether they will recommend you to others; and, if not, what you can do to empower them to do so. A great way of doing this is to use a plugin to set up a powerful survey. WordPress makes it really easy to set this up, and there are plenty of survey plugin choices to choose from!
Conclusion
WooCommerce is an excellent solution for creating and running an eCommerce website. However, there's a lot more you can work on to make sure your business succeeds beyond its default settings.
First, you need to get the basics right by making sure your site is hosted with a company that can guarantee a good speed and reduced downtime. Then, it's critical to focus on the customer experience of your website visitors, including creating a great checkout experience, setting up easy-to-read permalinks, and ensuring it's easy for people to use your website.
You should also make sure your site's back-end is set up to flow smoothly: from shipping to printing, keeping everything running perfectly will keep your processes efficient and your customers happy. Lastly, it's a great idea to keep your customers close by giving them options on how to provide you with regular feedback.