Tutorial
2 Min.
The builder basics
The Tripetto form builder is a bit different from existing tools, but you'll know why and love it almost instantly when you spend a minute getting the hang of it.
---
Form builder
Our form builder is not just a list of questions. Our form builder helps you during the building process to let you create an amazing and smart form. To do so, we provide a storyboard and a live preview.
Storyboard
As we want to make it easy to create smart forms with logic, we use a storyboard. This board gives a visual presentation of the flows inside your form, making it much better understandable what's happening in your form structure.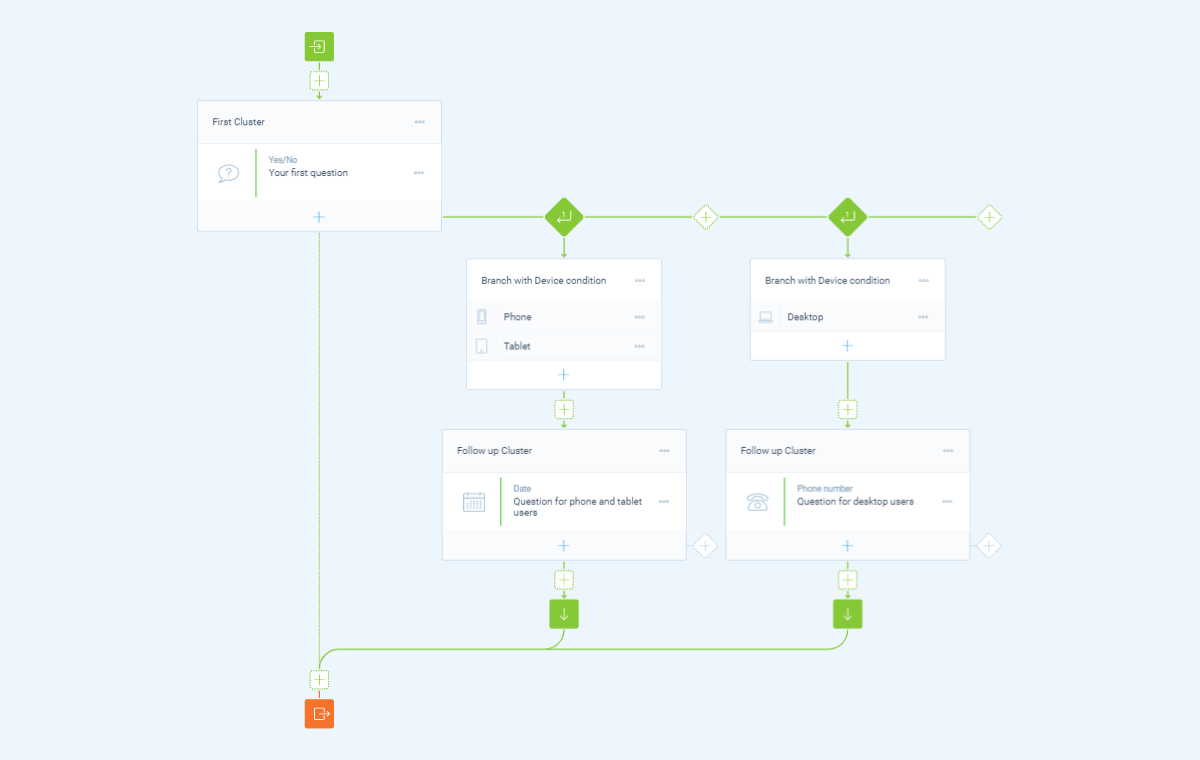 Gestures
To navigate through the storyboard you can use several gestures:
Arranging - Arrange blocks by dragging and dropping them;
Panning - Navigate through your form by holding and dragging the storyboard;
Zooming - Zoom in and out the storyboard.
Live preview
On the right side of the storyboard you see the live preview. This will always show a realtime preview of what you're building.
You can edit your form quickly by showing all questions underneath each other, or really test your form by executing the logic to your form immediately.
Of course all Tripetto forms are optimized for all modern devices. The preview helps you to see how your form looks on all those different screen sizes.
---
Help articles
In our Help Center you can find more detailed help articles about our storyboard: