Basics
2 Min.
How to use form templates in the studio
In the studio at tripetto.app you can share your form stuctures with other users, so you can collaborate on the building process. Learn how to share templates.
---
Share a template
To share a form structure from tripetto.app with someone else, click the icon on the top leftClick Share as template.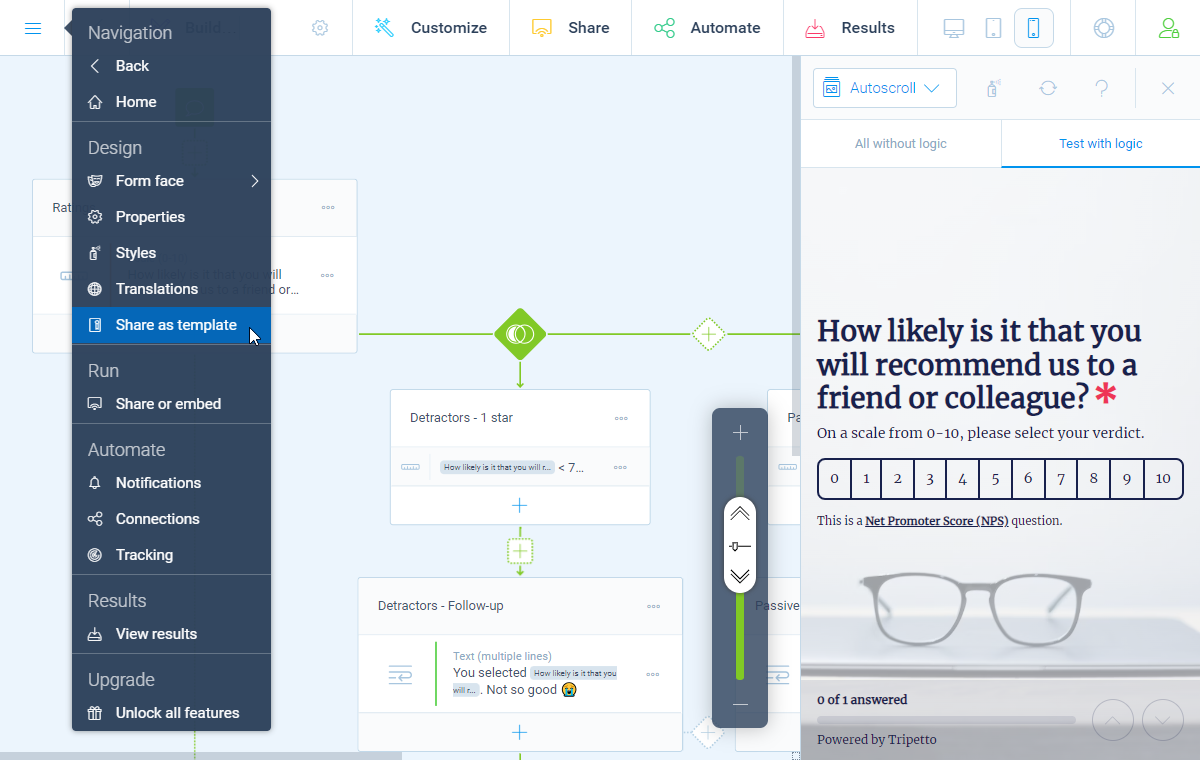 A new pane will show up on the right side of the form builder. Over there you'll find the URL to share this form as a template. You can send this template link to the desired recipient(s), for example via email or Slack.
Use a template
When you received a template link, just click it and the studio will open the form structure of the source form right away. You can save this template as a form in your own account by clicking Use this template in the top menu bar. The form will then be saved to your account in your default workspace/collection.
📣 Info

Bear in mind that a template is only an exact duplicate of a source form. There's no connection between the source form and the new form you saved in your own account using the template link.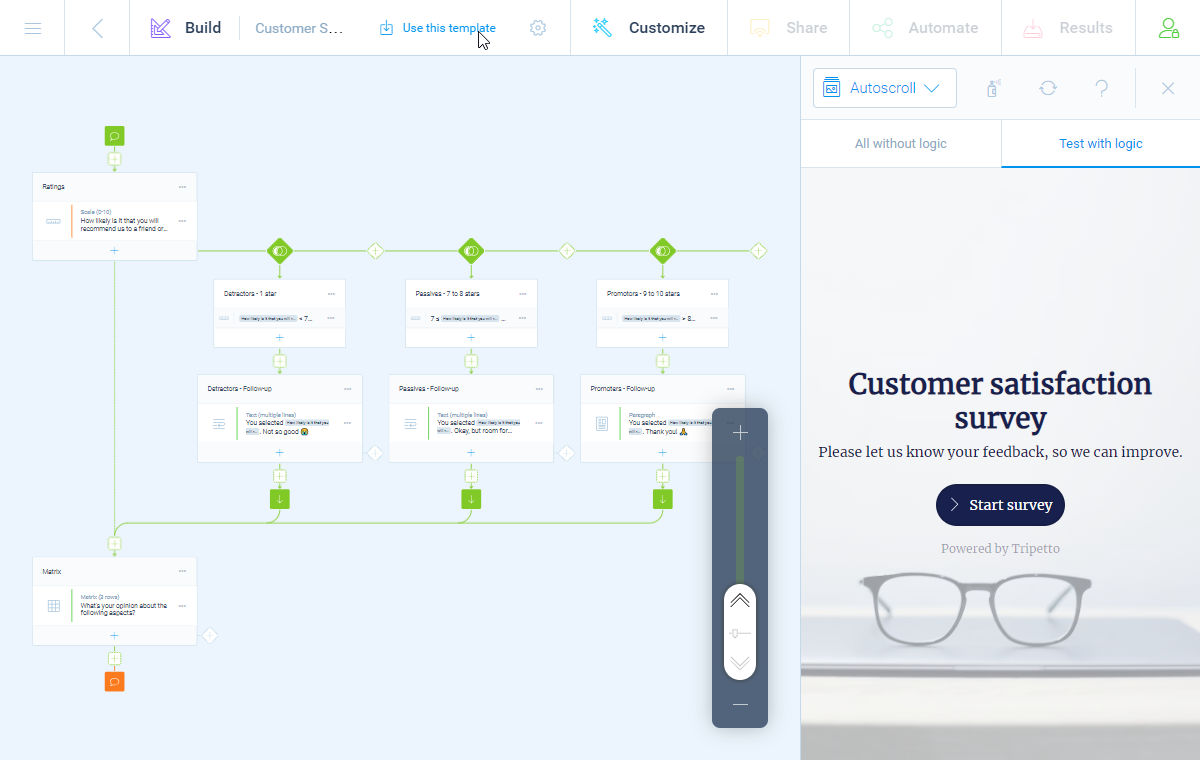 ---
Duplicate a form
If you want to duplicate or make a copy of your own form, you can also use the template link for that. Just open the template link of your original form and click Use this template. Then the template will be saved into your own account as a new form.
💡 Tip: Use form names

Before you save the template, give your form a name, so you can recognize the new form in your account.