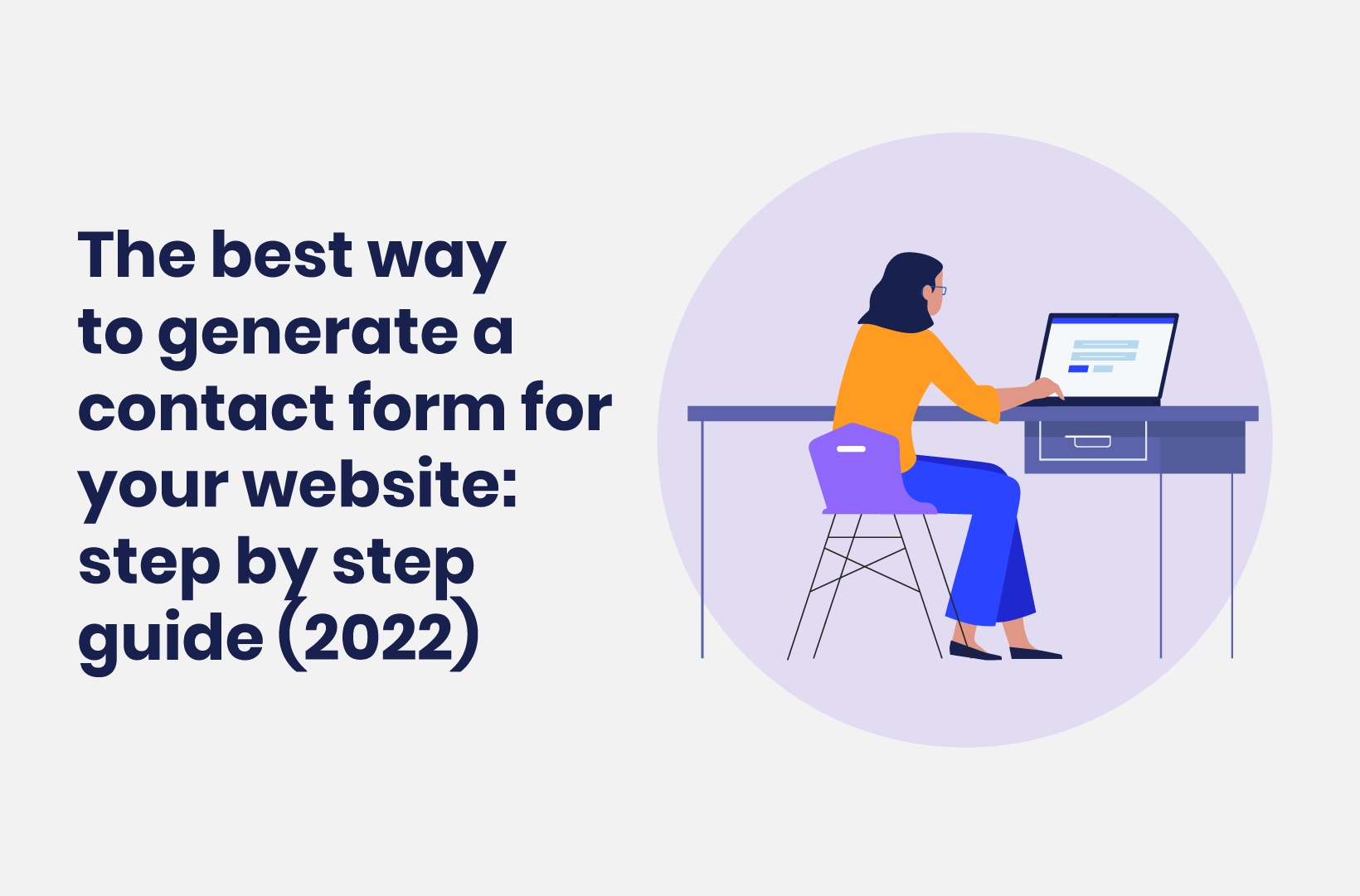 Background story
7 Min.
The Best Way to Generate a Contact Form for Your Website - Step by Step Guide (2022)
Speaking directly to users is the most valuable way to engage with your customers. This post will show you the best contact form generator for WordPress!
---
Do you use forms in the right way on your WordPress website? Lots of sites use forms for different tasks (from quizzes, to order forms and feedback forms), but a simple contact form is still an element that commands high levels of engagement and conversion rates. Regardless of the complexity, a contact form generator such as Tripetto can help deliver.
With a contact form generator, you won't only collect contact information from your website visitors, but you'll be able to engage customers on their terms, and maintain that engagement. What's more, you can collect more data with greater value, and generate forms with only a few clicks.
For this tutorial, we'll discuss how to use a contact form generator. First, let's talk more about what this is, and the features and functionality a good example should give you.
---
What is a Contact Form Generator (And Why Should You Use One)?
A web form has plenty of uses. It can provide a way to entertain through quizzes shared on social media, you can use one to collect data through a survey, or even set up an event registration form.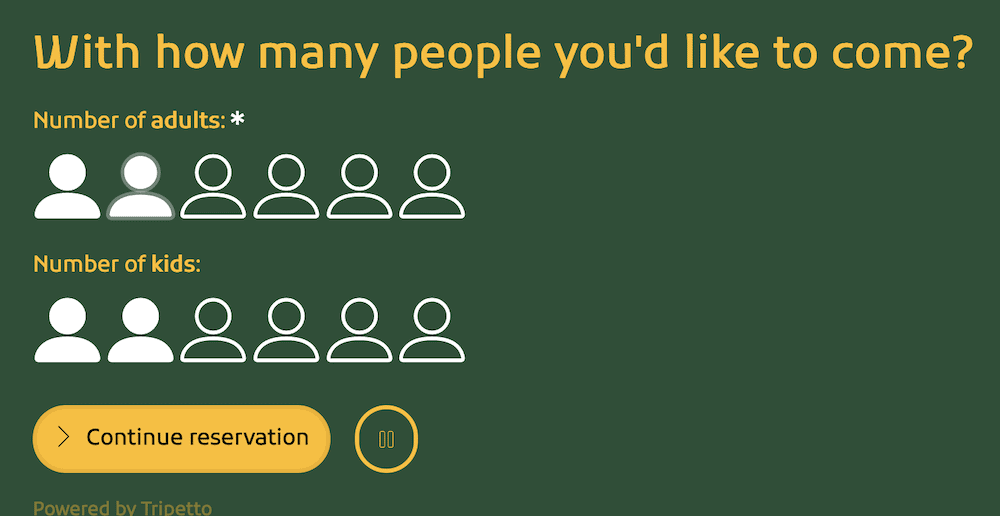 However, the essential contact form is still the number one way of connecting with your user base: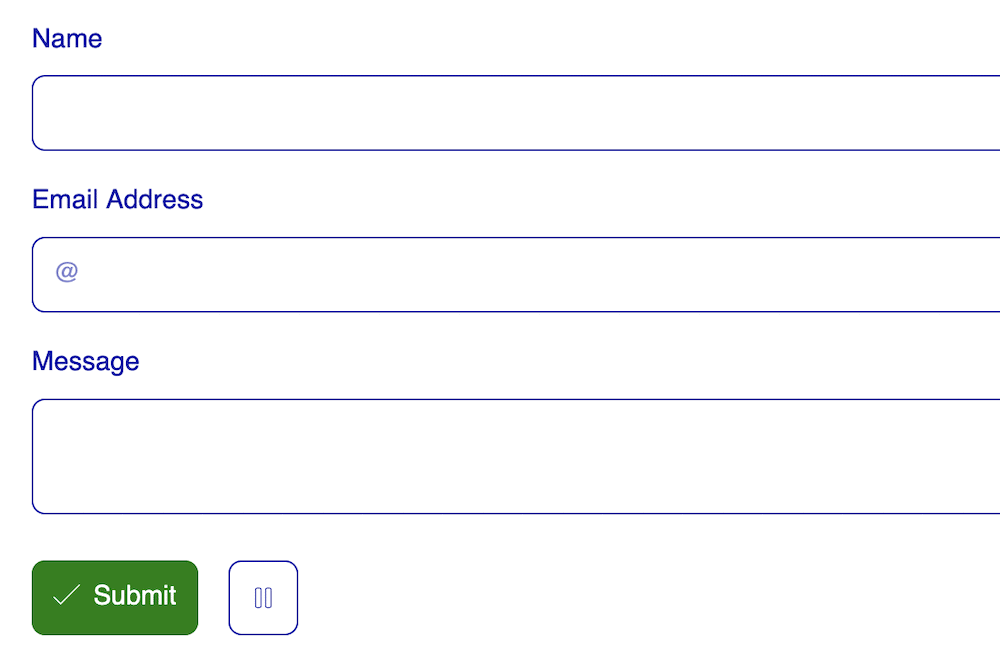 A contact form generator has a wide range of uses. For example:
You can create contact with users (of course), and from there, maintain that contact.
You're able to collect data in a way that suits your needs, in an easier way than other methods.
With the right contact form generator, you can build those forms in an easy and intuitive way.
This last point brings up a good consideration: choosing a contact form generator. In the next section, we'll discuss this further.
---
What Should a Good Contact Form Generator Offer?
Because there are a lot of online contact form generators on the market, this also means that they are not all equal. Of course, some will perform better than others.
As such, an ideal contact form generator should be able to help you create custom contact forms and carry out the following:
Create logical and conversational smart forms, with functionality that's quick and simple to use.
Provide an array of question types such as multiple choice, checkboxes, and dropdown menus.
You should be able to personalize those forms in a deep way through conditional logic, and without the need for coding knowledge.
There should be options to track and collect form data, as this will offer lots of value to many businesses. Even better, the contact form generator should offer you autonomy over how you store form submissions.
You'll also want to be able to integrate the contact form generator with the other third-party services you use, such as Slack, Zendesk, and hundreds of others through Make (formerly Integromat), Zapier and Pabbly Connect. This lets you create an ecosystem, which will serve both you and your customers better.
We know that Tripetto offers all of these features and much more. Next, we'll introduce it to you.
Introducing Tripetto
Tripetto is an innovative contact form generator plugin for WordPress. However, it can do much more than basic contact forms. It's a complete form builder plugin that offers a unique drag-and-drop workflow to build and publish almost any style of form - with no coding knowledge required!
It provides a wealth of conditional logic options to personalize your forms. For example:
You can determine the follow-up question(s), based on the answers a user enters.
You're able to recall details from other fields to personalize other questions.
Tripetto offers a powerful notification setup. For example, you can trigger email notifications upon completion.
You're able to carry out automation with regards to form calculations.
What's more, Tripetto offers a number of design elements such as 'form faces'. These let you build a form layout fast, at which point you can customize it further using the world of customization options available.
Tripetto offers three different form faces that act as User Interface (UI) templates. For example, you can choose a classic layout for your form, one that auto scrolls (good for quizzes and longer forms), and a chatbot-style form that thrives on conversational input, which is excellent for contact forms.
Tripetto also shines on two additional fronts:
Your data is stored on your own WordPress site, so you have complete control over it.
With Tripetto's endless list of integrations, your data can be sent to 1000+ connected services with Make (formerly Integromat), Zapier, Pabbly Connect and custom webhooks, for further analysis and manipulation.
In fact, in the next section, we'll show you how to use Tripetto as a contact form generator.
---
How Do You Use Tripetto as a Contact Form Generator
The good news is that installing Tripetto is as straightforward as other WordPress plugins. Once you activate the plugin, you can run through the Onboarding Wizard to carry out some key setup options: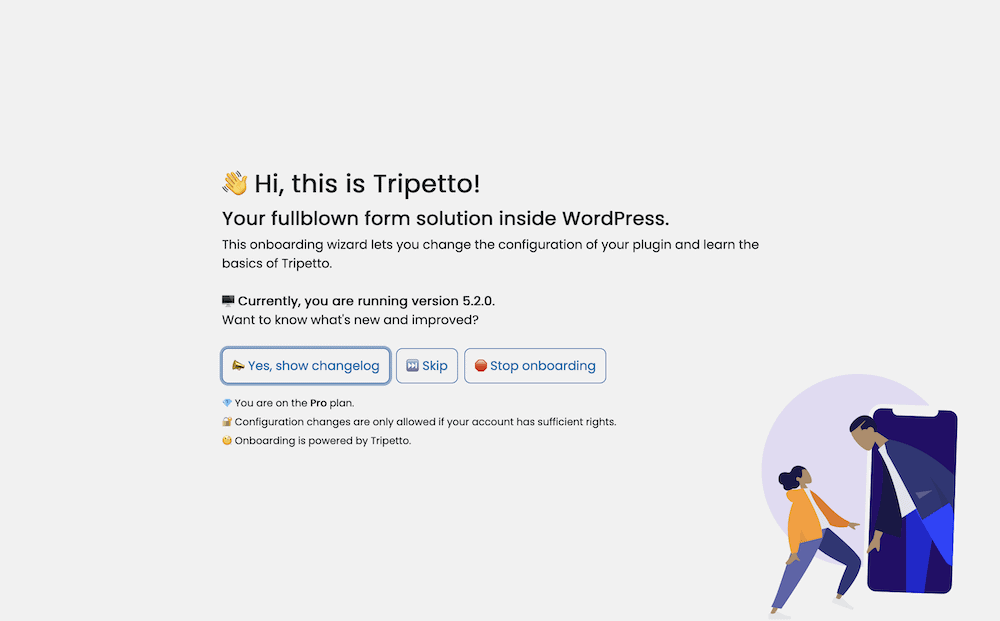 Build your Form
From here, you can click the 'Build Form' button to head to the Storyboard: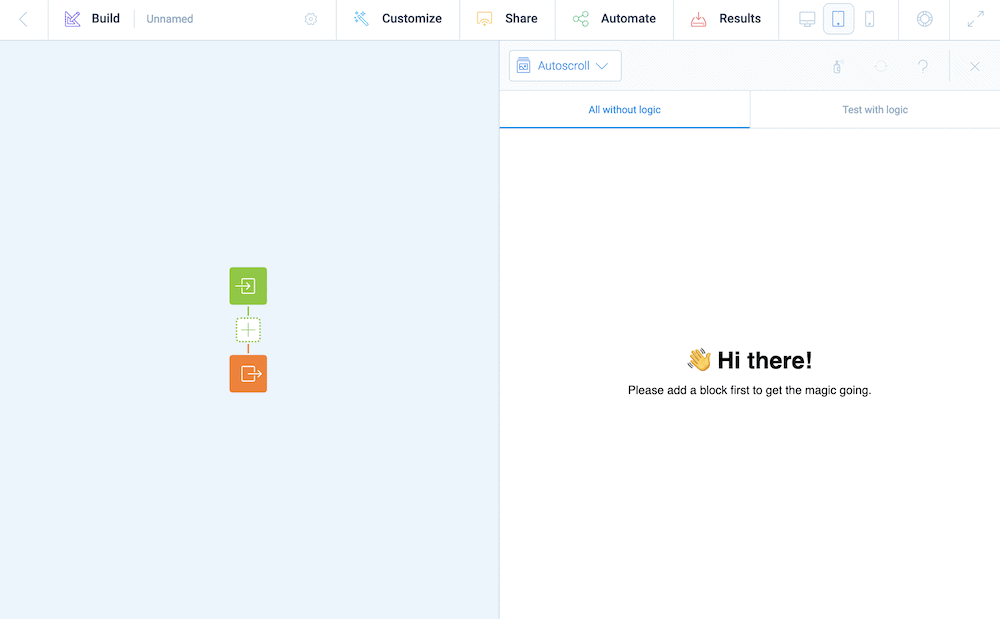 If you click the build tab at the top, you can set some global options such as the form's name. However, you can add a new section block to your form after clicking the 'Plus' icon on the storyboard: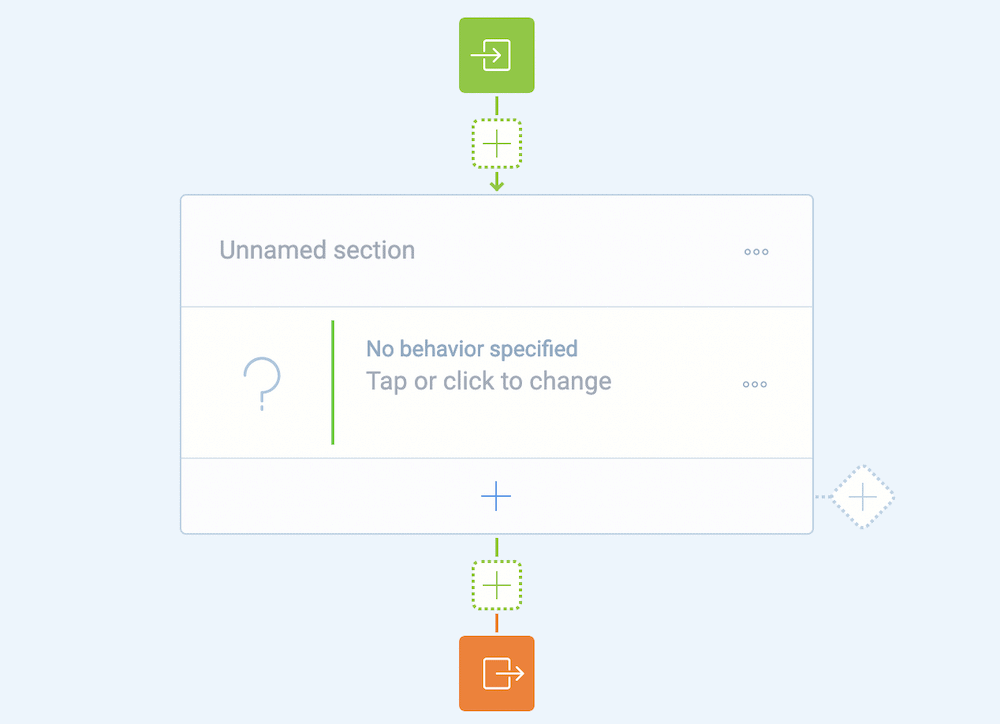 If you click inside this block, you'll be able to choose the format for it. We're using Tripetto as a contact form generator, so we'll choose a text field in order for the user to enter a name:

You'll see the right-hand side of the storyboard generate a preview: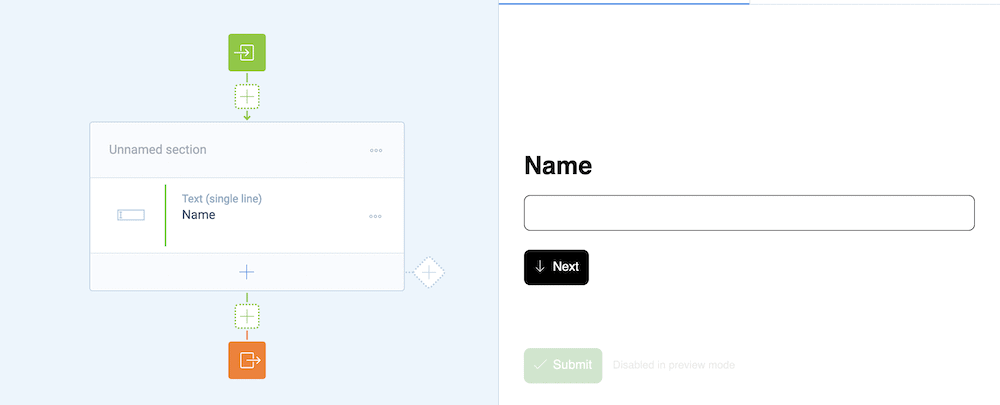 From here, you can add more fields, for example an email address field to let the user enter their email address and a text area field to enter their message: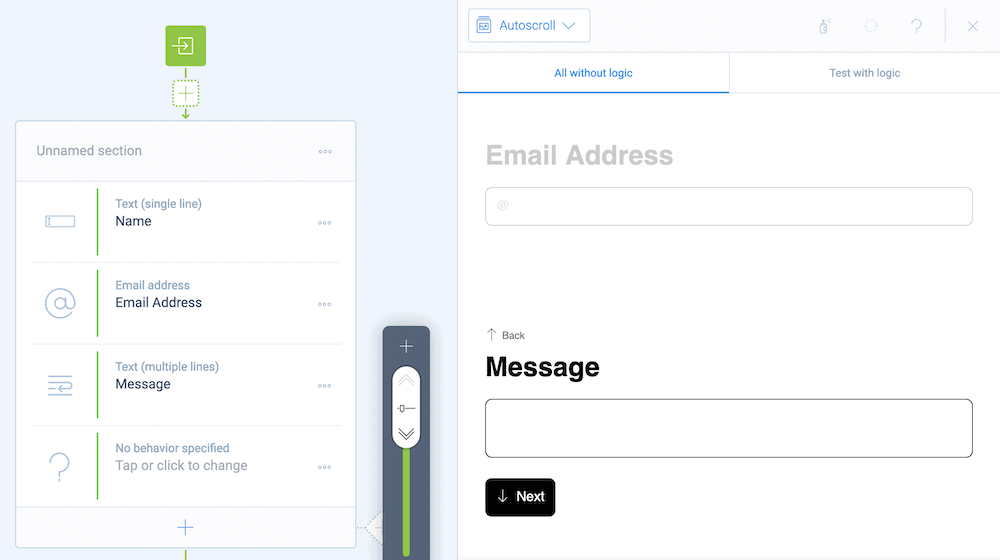 Customize your Form
The Customize tab lets you adjust global settings such as colors, font choices, the general appearance, and more: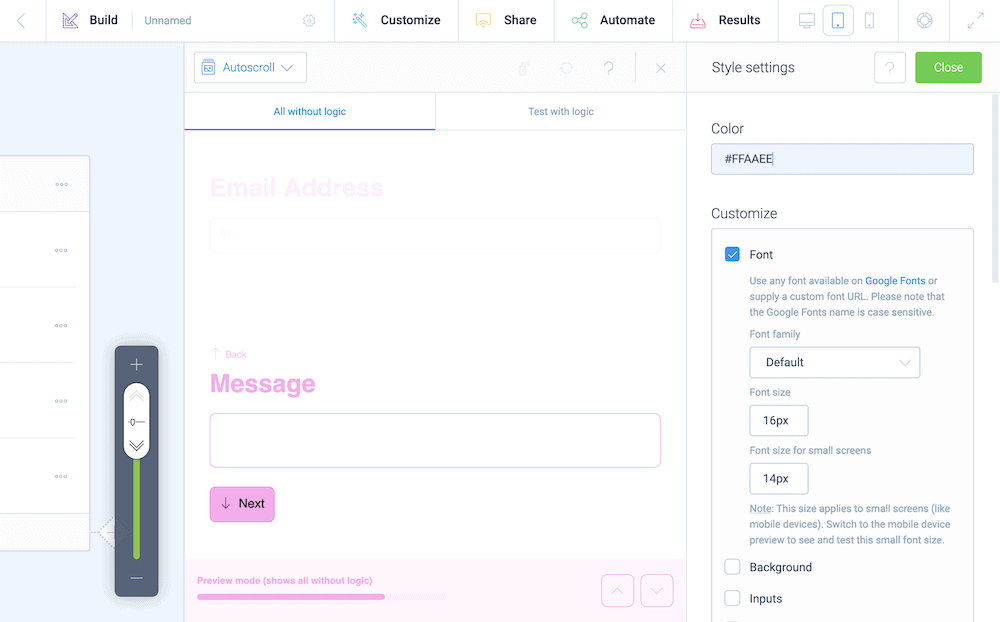 You can also use different form faces to switch the UI of any of your forms with one click. This is a unique way to give your form a different look, feel, and even flow. There are three to choose from, that includes a classic form type, an autoscrolling option, and a UI that lets you implement a chatbot: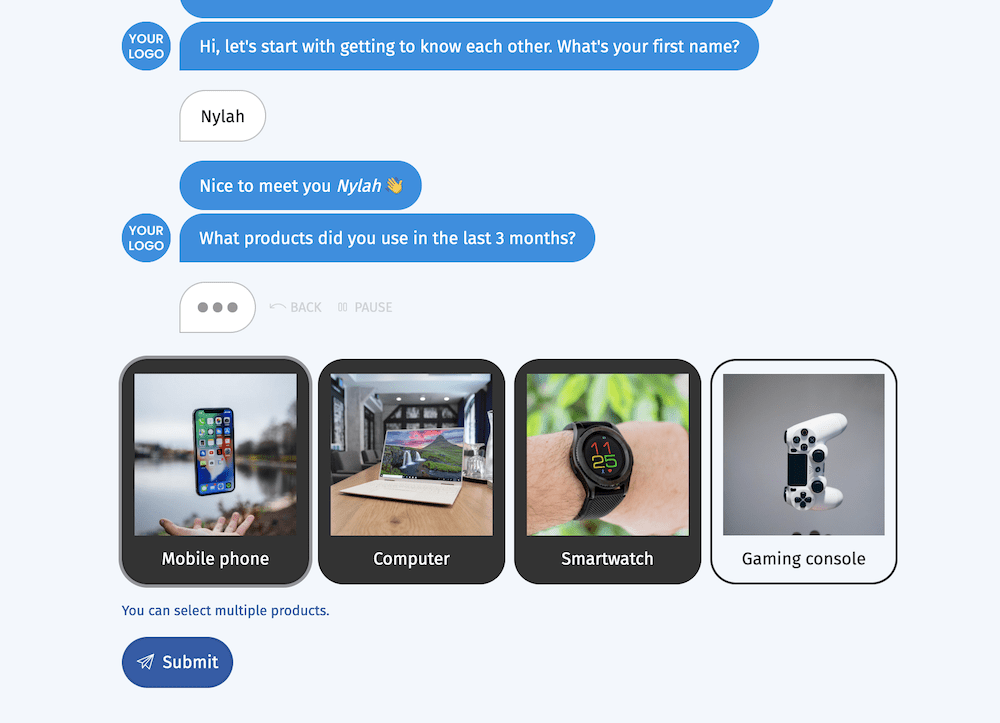 Share your Form
Embedding your form is a piece of cake too, especially with the variety of ways on hand. Regardless of whether you use the Classic Editor, native Block Editor, or the Elementor page builder, you can add your Tripetto forms almost anywhere on your site (including with a shortcode):
Receive Submissions
Most of the time, you'll want a notification that you have a new request to view. You can set this up from the 'Automate > Notifications' screen on the Tripetto plugin:

Finally, you can view every form submission in one place: the Results screen:

This shows unique identifiers and a date for each submission, along with the option to export the entire batch to a CSV. What's more, you can customize the columns to suit your requirements.
There's much more to Tripetto, and you can find out more in our stocked Help Center. This contains blog posts, videos, and more to help you get the best out of the best contact form builder for WordPress.
---
Conclusion
While forms can fill a number of roles on your site, a contact form offers arguably the most benefit. It gives you a direct way to connect with your site's users, and lets you establish a relationship that can benefit you in lots of ways.
A contact form creator such as Tripetto is the best plugin for WordPress, because it's built on top of the platform. This means the form builder is fast and stable. You also don't need to work on integration or server setups.
Contact forms can cover a number of industries and niches. Regardless of whether you need to offer customer support for your e-commerce store, provide a way to make bookings, or offer a simple way to 'RSVP', a contact form is essential.
Tripetto's pricing starts from only $99 per year for a single site. This gives you the full experience of the plugin, and what's more, there's also a 14-day no-quibble money-back guarantee!