Not fully available for WordPress yet
This article contains features that are not yet available in the WordPress plugin. We're working hard to update the WordPress plugin as soon as possible, so all described features will be available over there also.
Please
subscribe to our newsletter
to get notified of our product releases.
When to use
Use the rating block to let your respondents select a rating on the scale you provide them, for example a rating on the scale of 1 to 10.
---
Block features
Each question block has common features to present the block the way you like/want. More information on that can be found in the help article about our form builder.
On top of those common features, the rating block has the following advanced options:
Rating - Options
The following advanced options are available for the number block:
Steps

By enabling the Steps feature, you can determine the rating scale. For example if you want to create a Net Promoter Score (NPS), you can set the steps to 10.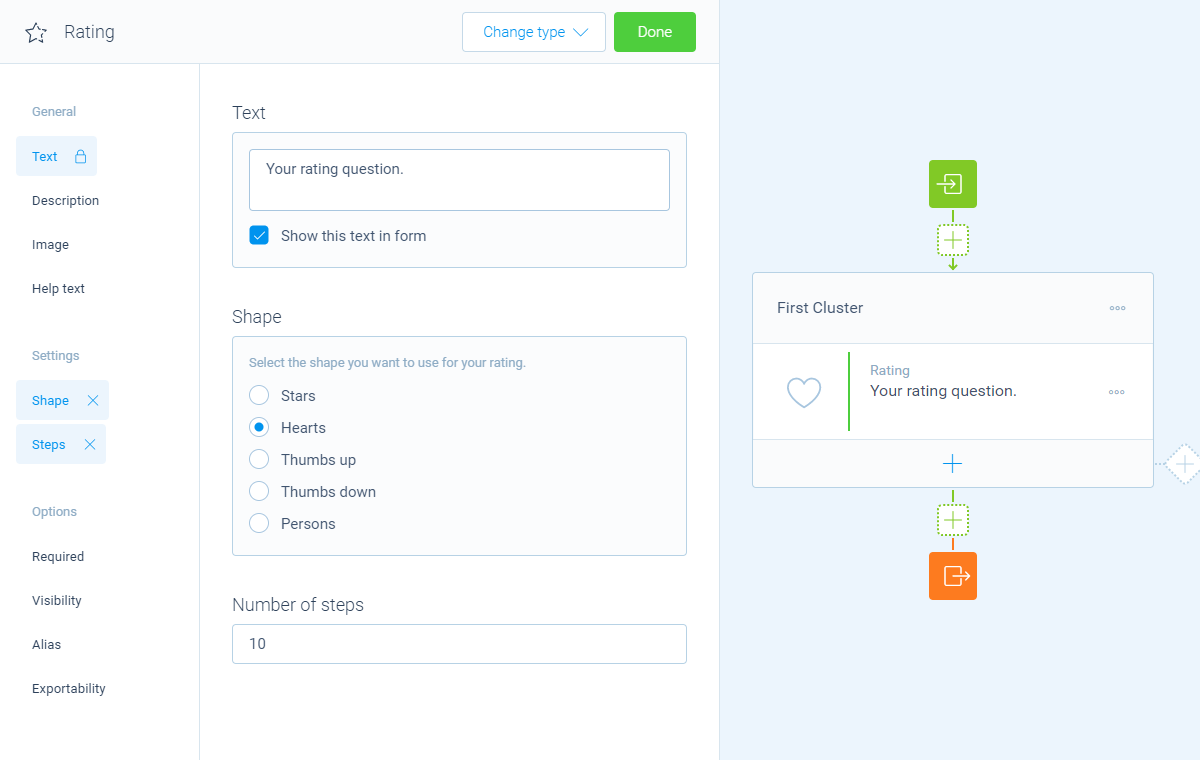 ---
Branch conditions
The rating block can work with the following branch conditions:
Basic conditions
Evaluate conditions
When value is equal to your filter;
When value is lower thanyour filter;
When value is higher than your filter;
When value is between your filters;
When value is specified;
When value is not specified.
---
Discover our other blocks...
Discover advanced options of the